GM took home three awards at the 2022 Manufacturer Leadership Awards!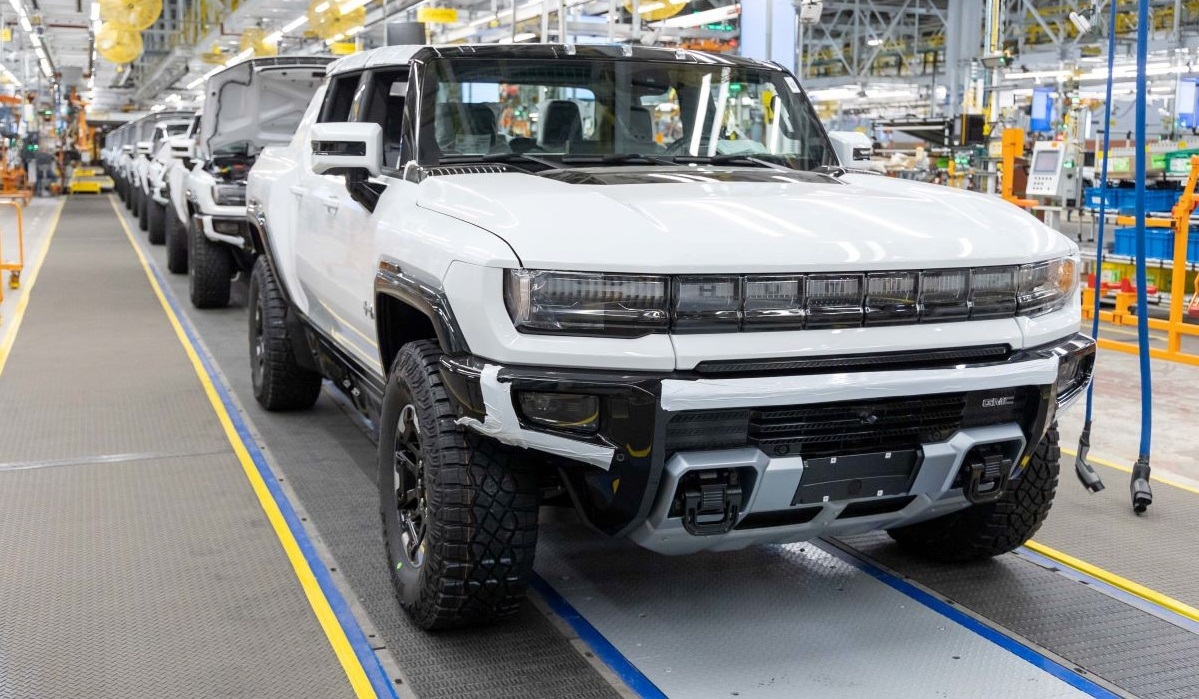 Including one for its smart "Build Shy" production strategy.

gmauthority.com
GM has received a handful of 2022 Manufacturer Leadership Awards, which are handed out to companies that display world-class manufacturing standards at their production facilities.
The National Association of Manufacturers' Manufacturing Leadership Council announced the winners of the 2022 Manufacturer Leadership Awards this week. GM took home an award for "Digital Supply Chains," due to its efforts to combat the global semiconductor chip shortage with its "build shy," strategy.
Officially referred to by the automaker as the "Build Shy Initiative to Protect Our Customers," this practice saw GM produce vehicles, namely pickup trucks, without all the electronic modules and chips that it needed. The automaker would then store these unfinished vehicles in a lot near the plant and bring them back into the facility once it had the electronic components it needed to finish them. This strategy allowed GM to keep its plants up and running even when it had a severe shortage of microchips, helping it maintain adequate production output amid this severe global supply shortage. GM is still using its build shy strategy to combat the chip shortage today, although chip supply is now beginning to improve.
GM also received a Manufacturer Leadership Award for its Factory Zero plant transformation in the Engineering and Production Technology category. Formerly referred to as Detroit-Hamtramck Assembly, the newly transformed Factory Zero plant is the result of a massive $2.2 billion investment in the facility from GM. The plant is now GM's most advanced in North America, serving as the launchpad for GM's multi-brand EV strategy. It began producing the GMC Hummer EV Pickup late last year and will also eventually produce the GMC Hummer EV SUV, Cruise Origin autonomous robotaxi and the Chevy Silverado EV.
A third award was handed to GM in the Transformational Cultures category for its "Factory Zero: Driving EVolution on the AVenue of Engagement," effort, which the automaker has not offered any public information on at this time. This seems to be a reference to the changing culture within Factory Zero as it transitioned from building ICE vehicles to EVs like the Hummer EV and AVs like the Cruise Origin.
Other auto industry companies that received 2022 Manufacturer Leadership Awards include GM rival Ford and power steering rack supplier Nexteer Automotive.