Discussion Starter
·
#1
·
Starting in 2020 Chevy will be adding a turbocharged 2.0L four-cylinder engine to the Blazer lineup that will come standard on the 2LT and 3LT trims.
It's estimated to produce 230hp and 258 lb-ft of torque, putting it in between the base 2.5-liter four-cylinder engine and the 3.6 liter V-6.
Just like Chevy fixing the auto start/stop issue, why wasn't this done last year when the Blazer first went on sale?
The Chevrolet Blazer just hit the scene for 2019, but it is already adding a new engine for its second model year. The 2020 Blazer will offer a turbocharged 2.0-liter inline-four with 230 horsepower and 258 lb-ft of torque, Chevy has confirmed to

C/D

. This slots in nicely between

the current base engine

, a naturally aspirated 2.5-liter inline-four with 193 hp, and the upgrade engine, a 3.6-liter V-6 with 308 hp.

Like those other two engines, the new turbo-four will come with a nine-speed automatic transmission and offer engine stop-start capability. Unlike the base four-cylinder, which comes only with front-wheel drive, the new 2.0-liter motor can be paired with the optional all-wheel drive system. It will come standard on 2LT and 3LT trim levels; the base Blazer L and LT still come only with the 2.5-liter engine, and

the Blazer RS

and Premier models come only with the 3.6-liter V-6.

Chevy has not yet released fuel-economy estimates or pricing for the new 2.0-liter engine, but we assume it will start somewhere in the mid-$30,000 range (the current Blazer 2LT with a V-6 and front-wheel drive starts at $34,495). Fuel economy should sit somewhere between the 2.5L Blazer, which is rated at 24 mpg combined, and the 3.6L Blazer, which gets 22 mpg combined with front-wheel drive and 21 mpg combined with all-wheel drive.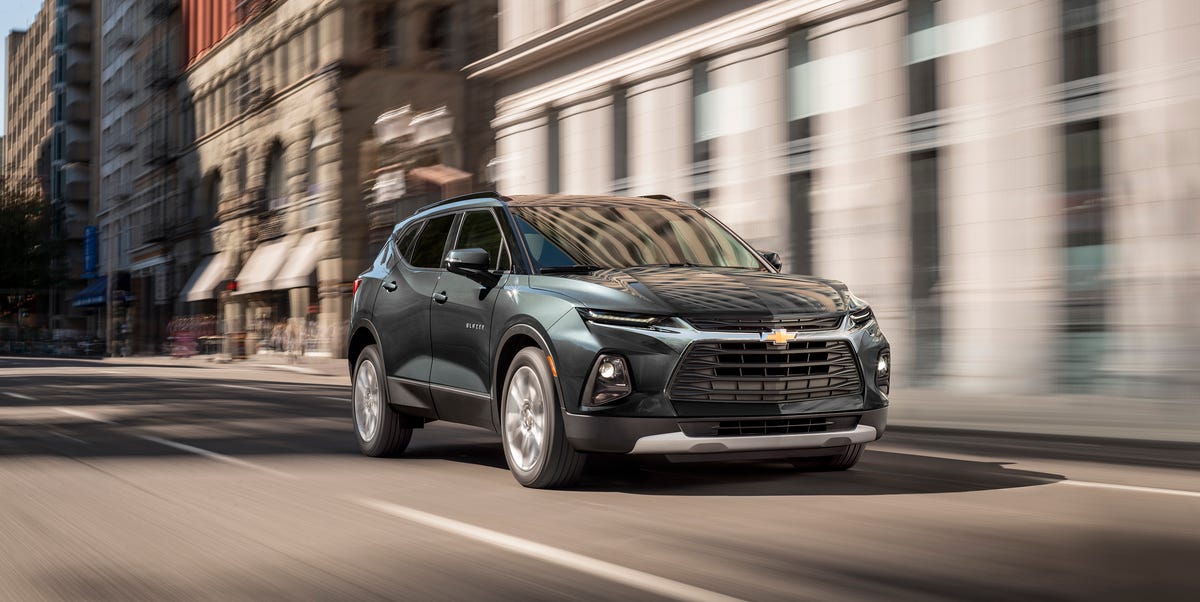 The new engine is available with front- and all-wheel drive, and its 230 horsepower puts it between the base 2.5L four and the optional 3.6L V-6.
www.caranddriver.com